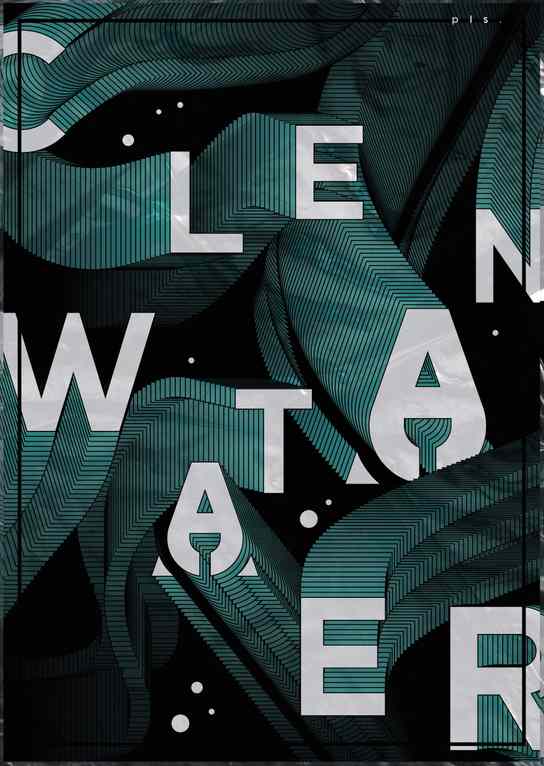 Clean Water
Artivist, 2022
Install the Artivive app and view the artwork through your smartphone.
Story by Artist: Bram
Bram has deliberately chosen to make a literal typo art. Normally, a work of art has a high level of abstraction so that people can interpret it themselves. Meaning is added (or not) and it moves the viewer in how it allows him. In this typo art, Bram has applied a contemporary popular graphic style that quickly fits into an all-round interior.
It triggers just enough to read the story behind the art and challenges the viewer to delve into the importance of clean (drinking) water.