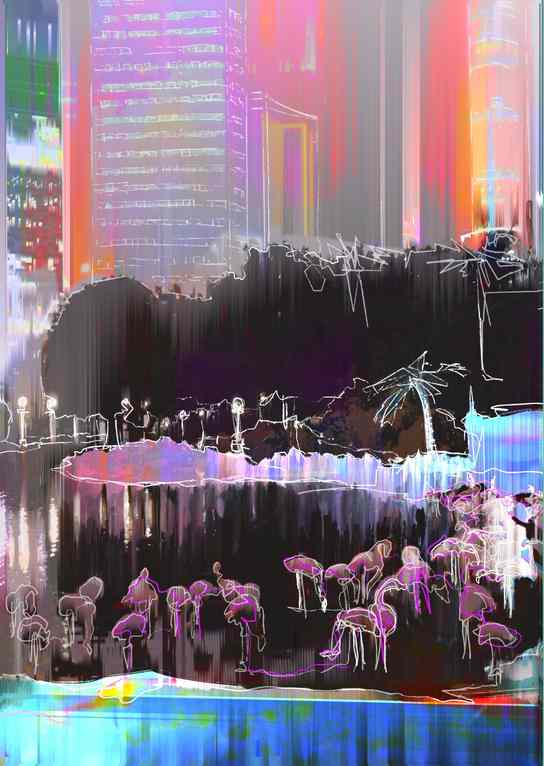 Don't stick your head in the water
Artivist, 2022
Install the Artivive app and view the artwork through your smartphone.
Story by Artist : Boris Reichle
I work across multiple disciplines, connecting the corporeal and digital worlds through mixed media artworks and photos. Whereas technology has transformed the world around us, humans have struggled to keep up with its potential – and this on many levels. Humans build artificial islands in the sea. We also struggle to keep water clean and accessible.
This area fraught with tensions through demarcating and superimposing outlines, boundaries onto open spaces and representations of the physical world in order to give shape to, as well as reveal patterns and possible underlying truth. Both abstract and subjective.