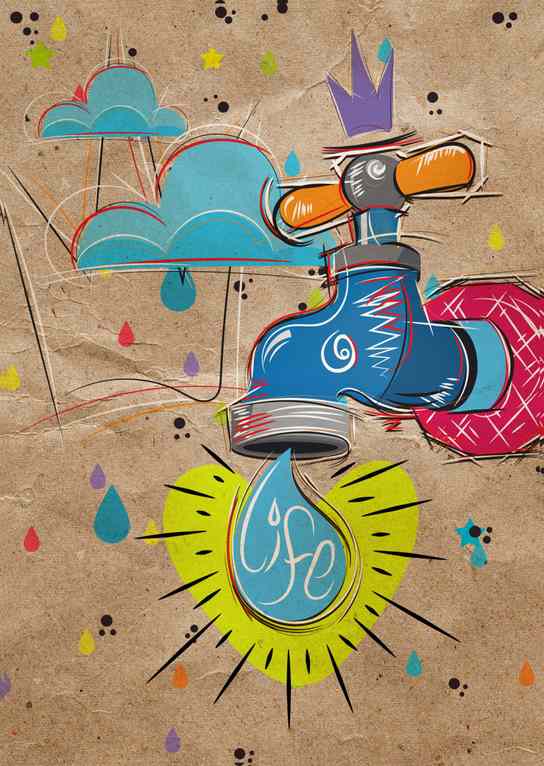 Tap of Life
Artivist, 2022
Install the Artivive app and view the artwork through your smartphone.
Story by Artist: Kofi Kankam
In my art, I tried to express myself very literally. Also in a way to be able to reach both the young and old. The tap represents an instrument of hope for regions across the globe without clean and hygienic drinking water.
The artwork is very playful but it also carries a feeling. One which calls upon everyone to help alleviate the challenges we face concerning clean drinking water around the globe.