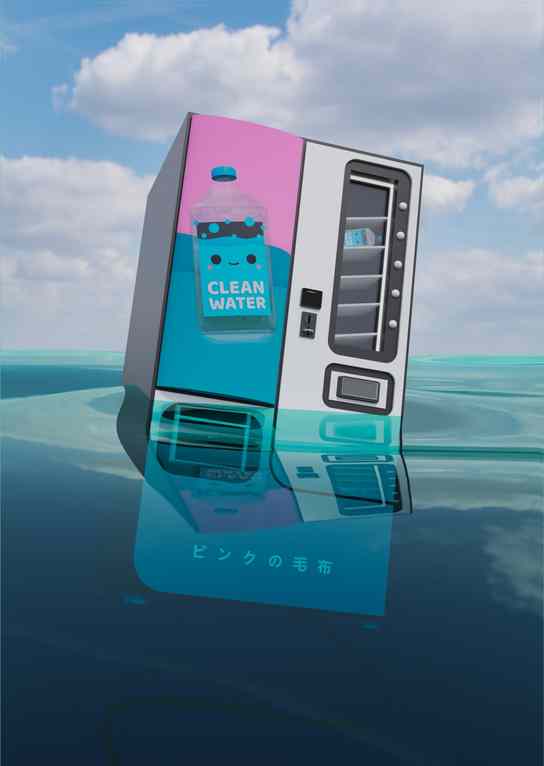 The Last Source
Artivist, 2022
Install the Artivive app and view the artwork through your smartphone.
The Last Source pictures a post apocalyptic world where clean water has become scarce enough to be advertised as such. The empty surroundings and the high water levels capture what our world will be if we misjudge our priorities.
In the animation the water rises to the point that the vending machine is fully submerged underwater indicating impending doom. Then the lights turn on for one last time, signifying our last thread of hope.