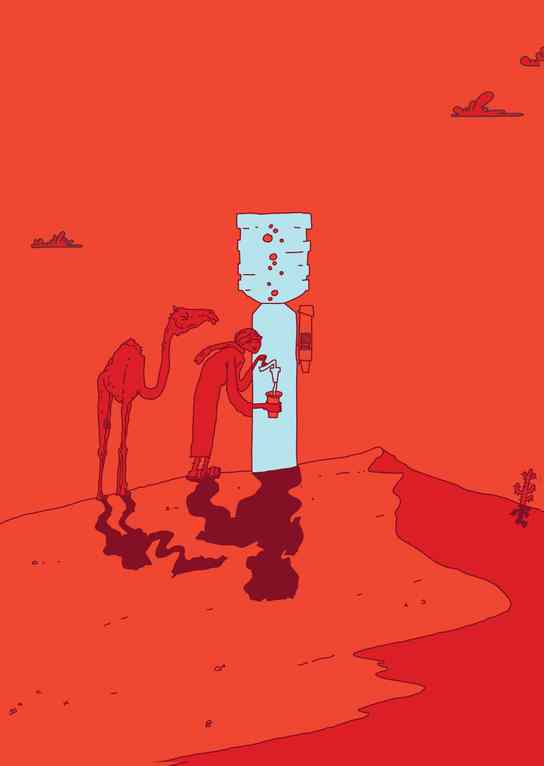 Not a mirage
Artivist, 2022
Install the Artivive app and view the artwork through your smartphone.
Story by Artist: Esther Gari Marin
The art "Not a mirage" pictures the idea of ​​having water even in the last place you could have water. In this scene we see two passers-by in a lost, hot spot of the desert. Seeing a water supplier – with very cold water – in these conditions could easily be a dirty trick of their imagination; nevertheless, in the near future it can be a reality. The suffocating orange of the air, the sand and the desert inhabitants generates a big contrast with the refreshing blue of the water.
Here the water is the solution to a problem and, above all, what it should always be: an easily available asset. It doesn't matter the gender or the culture of the person; neither if the cups are biodegradable – they are – or how sophisticated the technology of the water supplier is.