Artist Interview: Lucia Diaz
It's important to provide a representation of my culture and use augmented reality to tell our stories.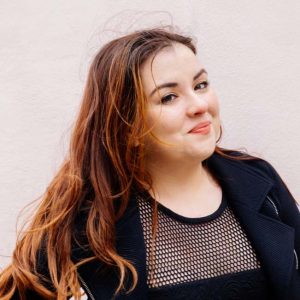 Lucia Diaz, also known as fearlessyaya, is determined to create a space for Latinas in the history books. The Colombian-American Illustrator proudly uses her heritage to illustrate Latinas, and brings her artworks to life with Augmented Reality.
From the late musician Selena Quintanilla Pérez to Spanish Singer Rosalía, Diaz has illustrated them all.
We talked with the Artist about how she began illustrating, her motivation for her artwork, and future projects like a unique NFT collection using Artivive!
1. Can you tell us a bit about yourself?
I am first generation Colombian-American and the Founder of LUCIA DIAZ, a Latina-owned business that empowers and honors Latinas through high-quality Illustrations. My artworks are created with the goal of providing cultural representation and pride so that Mujeres poderosas, can see themselves represented in the world.
I have collaborated with brands such as CHANEL, Carolina Herrera, Marciano, Guess, Saks Fifth Avenue, Amazon Handmade, and Estee Lauder, to name a few. I have been featured by Marchesa, Rodarte, Artivive App, Adobe, Fierce by Mitu, Bold Latina, and We Allow Grow Latina.
2. What was your first experience with art?
As a kid, I would visit my grandparents in Colombia on their farm, and I would spend hours drawing landscapes and portraits. My grandfather Jose Manuel always encouraged my art. He even bought me a sketchbook to keep illustrating.
My grandmother Lucia Builes was one of the first people to purchase a commissioned piece. My grandparents and parents did not have the opportunity to pursue their dreams, they were rural farmers – and so I made it my mission to be the illustrator to honor all of my ancestors.
My uncle Orlando gifted me a computer that had Microsoft Paint installed, which was my introduction to digital illustration. I would spend hours illustrating with a mouse and a keyboard. I knew then that this is what I wanted to pursue for the rest of my life. My mother Luz Builes made sure to enroll me in an Art Program in secondary and High School. At my Highschool, Design and Architecture Senior High, I majored in Fashion Design where I fell in love with Fashion Illustration. In college, I majored and received a BFA in Illustration from Ringling College of Art and Design. I interned for Richard Solomon one summer in New York City, where I met my Illustration hero Marcos Chin.
3. What inspires you when creating your illustrations?
The Art of Representation is the reason why I create and illustrate. After 12 years of working in corporate beauty & big tech companies, I never really saw Latinas represented in a positive light. Making sure young Latinas see themselves in my work will empower them to believe they belong in every space.
As a first-generation Latina and daughter of immigrant parents, we live in between two different cultures and are expected to show up perfectly in both worlds. I want to remind Latinas they are more than enough and that they don't need to prove anything to anyone.
4. Please share with us what was your first experience using immersive technologies like Augmented Reality, and how you came across Artivive?
I have been interested in augmented reality for the last decade. The work Educator Randy Pausch did with Virtual Reality sparked my interest. When I was in College a VR headset was out of reach and pretty expensive, but I kept studying the technology at my local library reading all the books on VR/AR. 
I remember years later I woke up and said to myself I want to explore augmented reality. I searched and downloaded every single app that had Augmented Reality capabilities, and started to experiment with digital illustrations; I was creating my illustrations on my iPad in the Procreate App. Every app had limitations except the Artivive App, as it helped me easily enable the capabilities of Augmented reality in my work flawlessly.
5. You're a strong force in promoting Latinas – why is this so important to you?
Latinas deserve to feel seen, heard, and represented. As a first-generation Colombian-American, I want women of color, girls growing up as first-generation Americans, and all women smashing their goals, to feel like they matter. Like their accomplishments matter. 
It's my life mission to make sure that Latina's stories are shared and recorded in history. As a teenager, I remember only seeing Frida Kahlo in our Art History books, and in American History, I rarely saw any Latina's stories and accomplishments shared in our textbooks. This is why I fight for diversity and inclusion in every project that I work on, and every illustration I create. 
6. Why do you like adding Augmented Reality to your illustrations?
The Artivive app brings my illustrations to life and helps my collector engage with my illustration in the physical world. It's important to provide a representation of my culture and use augmented reality to tell our stories.
Storytelling is a key to captivating our audience and making meaningful connections with our supporters and collectors. Augmented reality helps amplify my message to my community and helps them identify my illustrations.
7. Can you give us a sneak peek of your future work?
Absolutely I am launching my first 1:1 NFT collection called Mujeres NFT on August 26th at Holametaverso Bogota, Colombia. The Mujeres Collection is created to bring Latina Representation to web3 so they are celebrated on the blockchain. This Collection with have Augmented Reality capabilities using the Artvive App.
During Hispanic Heritage Month, Korbel toasts 30 Latina Trailblazers in Tech by highlighting and celebrating their stories through art. I am collaborating with Latinas in Tech and Korbel to create a collection that celebrates Latinas in Tech.
Make sure to follow Lucia diaz on Instagram & Twitter @holaluciadiaz for upcoming launches and to follow her journey.   
All Photos: Lucia Diaz
Interested in creating augmented reality art? Sign up for a free account and start creating now.