Artist Interview:
Radka Bodzewicz
I would be grateful if mixed reality were not just seen as an attempt to make a painting or image more entertaining, but rather as a normal mode of artistic expression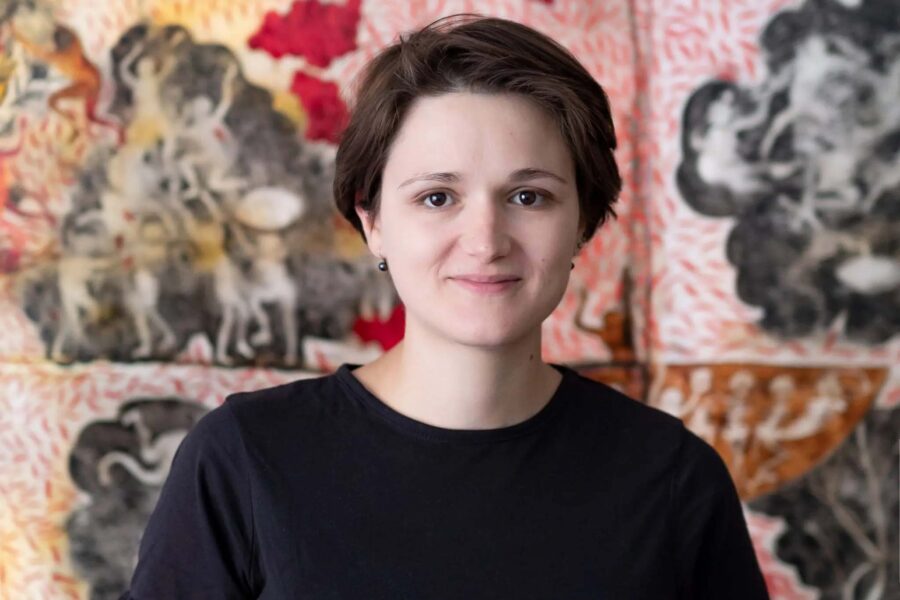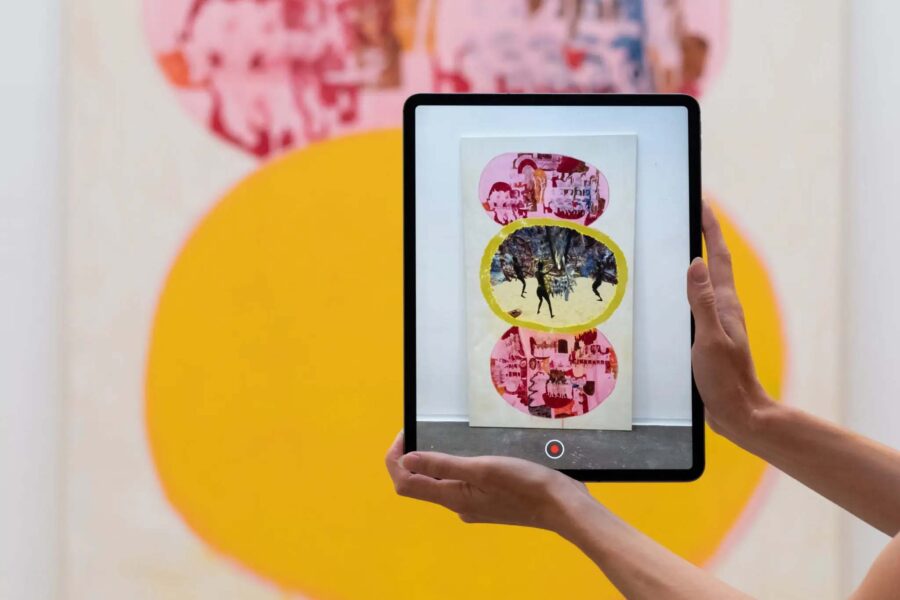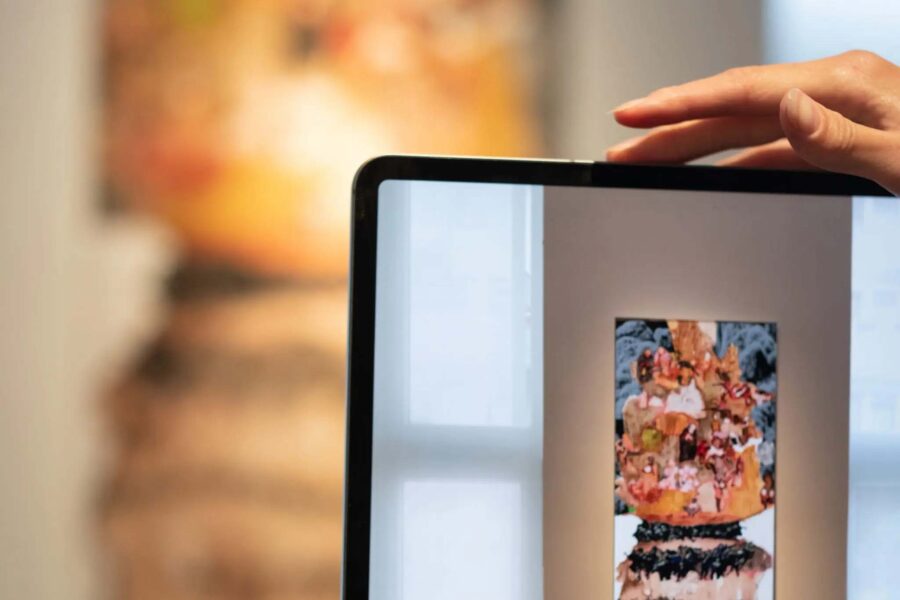 A colorful universe of drawings, prints, paintings, objects, and installations gives life to the creations of Radka Bodzewicz (1991, Šumperk), an artist who has taken her pieces to the next level through several digital techniques, such as holography, virtual, and augmented reality.
With an abstract-figurative style, her artworks reveal countless silhouettes in moments as gaming since, in her words, the everyday pleasure of experiencing gaming is a reflection of her creative expression.
"Each game refers to the common cultural and social theater. We all are the creators and the players at the same time," says Radka, whose pieces are inspired by psychology, philosophy, and scientific literature.
Thus, her artworks capture a mix of playful spots that, through the magic of Artivive, reveal all kinds of hidden stories, resulting from what lives within the artist's imagination.
---
Please share with us how did you start getting interested in the world of digital art.
When I was working on an exhibition at Bold Gallery in 2020, I wanted to simultaneously present images and virtual reality. At that time, I was looking for ways to display the two options side by side and avoid using virtual reality goggles. I found augmented reality (AR), which became part of the whole painting series created for the exhibition.
I enjoy exploring new opportunities that allow me to work formally in different ways. As I learn to work with them, they create obstacles that often push me into different positions than I expect, offering me more and more paths in the creative process. These long-term experiments eventually became parallel studio work tracks: a classical painting on a canvas and a virtual painting.
You state gaming is your motto. How do you play with the spectators' minds when encountering your animated creations?
When I look at a painting, I imagine what it would be like to be inside it, how the perspective would change – not only of the environment but my own, what it would be like if the reality of the painting and the experienced reality were transformed.
In the same way, I try to play with what should be shown to the viewer and what is too expected, or what should be shown to preserve the mystery that the painting offers.
As most of your pieces revolve around human physicality, how do you keep proximity with the viewer through augmented reality?
I try to use augmented reality to complement the image without simply animating or paraphrasing the subject. I work with each painting differently – sometimes, the AR becomes a "second image" that can be presented independently; sometimes, it is the addition of a sound, shape, subtlety, or detail that I may not have achieved in the painting itself.
But what is essential is that the AR does not explain, manipulate, or complete the painting but instead leaves the viewer in the same mysterious world. Sometimes AR takes the form of a video of a VR scene of the environment, basically taking the painting into another dimension.
Tell us a bit of your process on bringing to life traditional techniques and taking them into the digital realm.
Technology is moving forward, and it is hard to predict what will happen with it in the future and what advances we'll have available to us in, say, ten years. Right now, digital creation is an integral part of my work. But I do not want to disrespect traditional techniques – on the contrary! I try to connect these two ways of working and enjoy playing with them.
Painting on canvas is still just as important to me as is modeling by hand. Creation in mixed reality and using digital technologies offer me new possibilities and inspiration, but, of course, every artist is different.
Talking about new technologies, do you think they open art up to a broader and diverse audience?
It is possible that more people would come to see an augmented reality exhibition, but I would not count on it as a certainty or something to be relied on. I do not think that technology plays such an important role in getting more people to see an exhibition.
I still believe in the power of any artist who can attract an audience on their own – I do not mean them as a personality; instead, I naively put my trust in the work itself.
How has been your experience with Artivive when overlaying the real world with layers upon layers of live texture?
I am still as surprised as ever by the possibilities that technology offers. I consider Artivive one of the best ways to combine and present AR and painting – especially for the viewer.
I think that every artist must first follow their intuition and do what pushes them further while also doing what defines and fulfills them. I know artists from both ends of the spectrum – those who strictly avoid technology and who take full advantage of it – and it's simply a decision.
For an artist, contact with the material is vital, which is why I don't think one should ever replace the other. For example, modeling with physical material is certainly a different kind of contact than modeling in virtual reality. Still, the digital world will always belong to a slightly different category – ones and zeros.
---
Radka Bodzewicz will have an exhibition at Prague's Bold Gallery from October 14-17, 2021, as part of the 2021 Signal Festival, where visitors can immerse themselves in the world of augmented reality.
---
Interested in creating augmented reality art? Sign up for a free account and start creating now.