Exploring Belvedere Museum's Legacy with Artivive
In 2023, the Belvedere Museum in Vienna celebrates its 300th anniversary under the motto "Goldener Frühling". As part of the celebration, artist Alireza Mokarram collaborated with Artivive to create an interactive augmented reality (AR) selfie wall. Located in the Marble Hall of the Upper Belvedere, this installation blends technology and artistry to transport visitors through time, embracing the past, present, and future of the museum.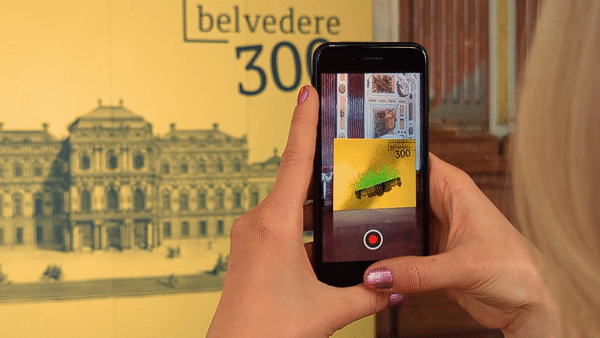 The Concept of "Golden Spring"
The celebration's central concept revolves around the idea of a "Golden Spring." Gold symbolizes tradition and the museum's cultural heritage, while the concept of a sacred spring represents new beginnings and the museum's vision for the future. This metaphorical representation reflects Belvedere's aspiration to envision the museum's potential for future generations of artists and visitors.
The Augmented Reality Selfie Wall Experience:
At the heart of the anniversary celebration is an AR selfie wall created by Alireza Mokarram in collaboration with Artivive. Visitors can use the Artivive app to unlock a stunning augmented reality animation, enhancing their selfie-taking experience. By sharing their unique encounters on social media, visitors spread the celebration of the Belvedere's 300-year legacy worldwide.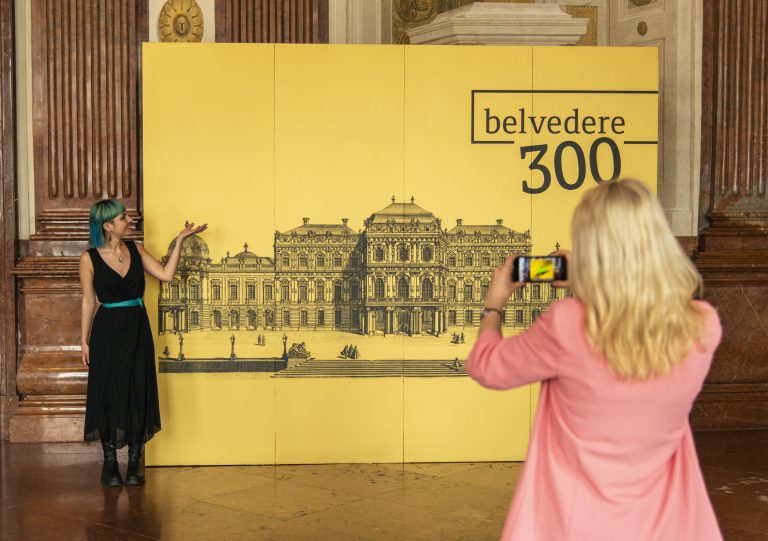 A Homage to 300 Years of Art:
The exhibition "The Belvedere. 300 Years a Venue of Art" pays tribute to the Belvedere's rich heritage and its role in nurturing artistic endeavors throughout the centuries. It delves into the historical developments and institutional changes that have shaped the museum, showcasing the evolution of its collection and highlighting the significance of its holdings as symbols of cultural heritage.
From the inception of the upper palace's construction in 1723 to the present day, the exhibition encapsulates the Belvedere's function as a space that honors the past, reflects on the present, and embraces the future. It acknowledges the museum's early beginnings as a showcase for Prince Eugene of Savoy's art collection and its subsequent transformation into one of the world's first public museums, welcoming visitors with free admission since 1777. The founding of the "Moderne Galerie" in 1903 further solidified Belvedere's status as a pivotal center for art.
Significance of the Selfie Wall:
The selfie wall represents the Belvedere Museum's commitment to embracing innovation and engaging with contemporary art forms. It symbolizes the museum's forward-thinking approach by bridging the gap between tradition and technology. Through augmented reality, the Belvedere redefines the museum experience, allowing visitors to interact with art in a dynamic and immersive manner. The selfie wall encapsulates the museum's evolution, invites reflection on its rich heritage, and ignites the imagination for what the future holds.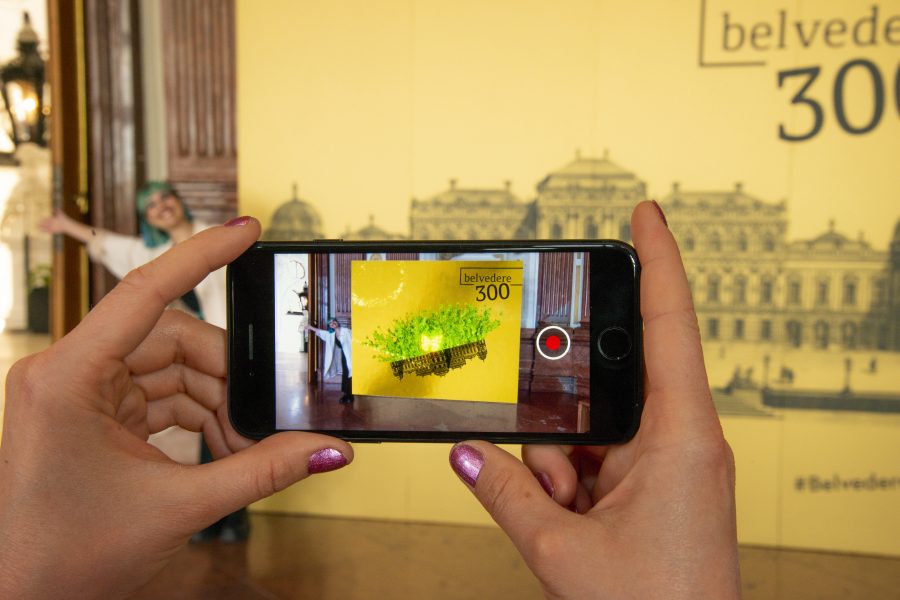 Interested in creating augmented reality art? Sign up for a free account and start creating now.