Sell Your AR Art
To The World
Digital art is in full boom, currently being a billion-dollar business, according to The Guardian daily newspaper.
This is no surprise. As noted in "The Art Market 2022" report published by Art Basel and UBS, the global online art market, where digital artworks are traded, increased by 7 percent to approximately $13.3 billion in 2021.
This has pushed traditional galleries to look for innovative ways to enhance their visitors' experience. As a result, many of them have found the perfect tool to take them through a unique interactive adventure in immersive technologies, such as augmented reality.
"Visitors coming to see art exhibitions often want to be challenged and surpassed to experience art in new ways … Augmented reality engages the viewer to stay longer, talk about the art, and invite others to see it for themselves."
—Sergio Gomez. Director, 33 Contemporary Gallery, in Chicago and ambassador of Artivive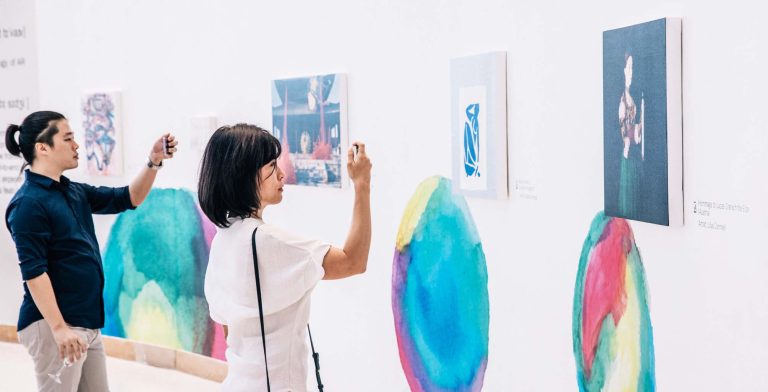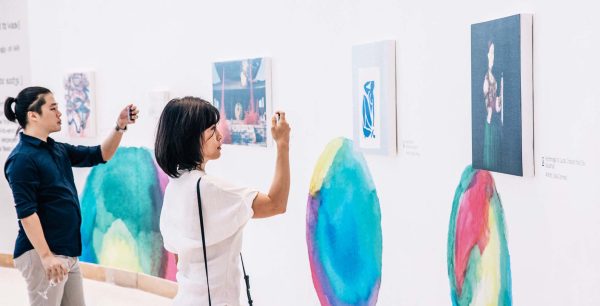 ---
ONLINE AUCTION HOUSES ON TREND
Due to the COVID-19 pandemic, online art auctions have become more popular when trading digital art, including AR artworks.
As The New York Times newspaper outlines, online art auction houses have embraced a future of socially distant bidding, which is not entirely over yet.
Nowadays, artists can show their talent worldwide through these platforms. A great example is 'BREATHE,' our first NFT exhibition organized with artèQ, at the DESIDERIO NO.1 GALLERY, in Vienna, Austria, in 2021.
Each displayed artwork was heightened with the Artivive App and is now available as NFTs at this online auction house of OpenSea.
This shows how despite the controversy surrounding non-fungible tokens due to their volatility, NFTs have an expanding interest in the art and collectibles industry, with a rising number of buyers purchasing them.
Because of this, the sales value for art-related NFTs has reached over $2.5 billion and continues to grow, as stated in the "The Art Market 2022" report.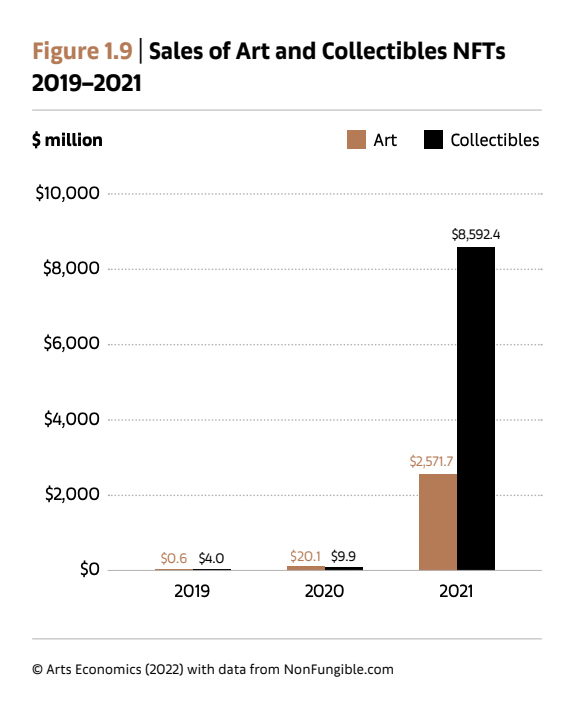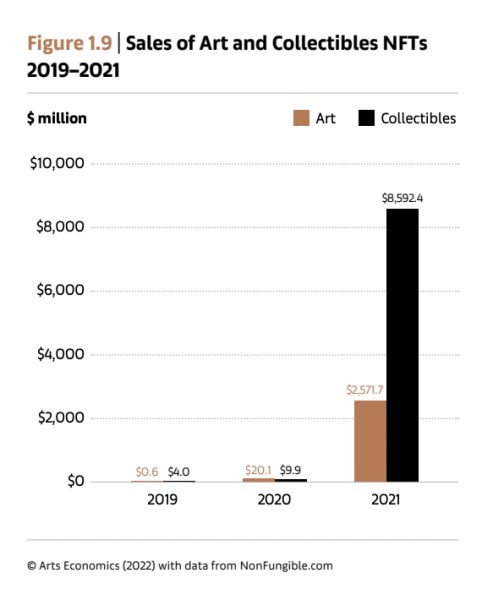 Source: The Art Market 2022. Art Basel and UBS
---
THE KEY: BE PART OF A COMMUNITY
Even though digital technologies make our lives easier, nothing feels better than connecting with real people to share common interests and experiences.
Have you thought about an online platform where you can not only create, buy, and sell augmented reality art but also engage with other creators like you?
This is now possible in the new Artivive Marketplace, where you can create an artist profile to showcase your talent to a worldwide audience, and share the magic of augmented reality.
"The easy-to-use technology behind Artivive allows people of all ages to participate at their own pace and interact with their chosen art."
—Sergio Gomez
With your profile, you can upload your AR artworks and sell them as high-quality art prints. Best of all, we facilitate your collaboration with other artists and paying customers, including open calls, exhibitions, and commissioned ar artworks.
Check out the testimonial of Christopher Jeauhn, a talented member of our community who shares his experiences, so that you to join this journey too!
We invite you to check out our Facebook group, Discord server, and Beacons page, where we keep you updated on everything happening in the fascinating world of AR art.
---
So what are you waiting for? If you are interested in creating augmented reality art, sign up for a free account and start creating now.