1. Create an Artivive account and subscribe to Pro Plus or Business subscription. 
2. Go to your profile and click on « My projects »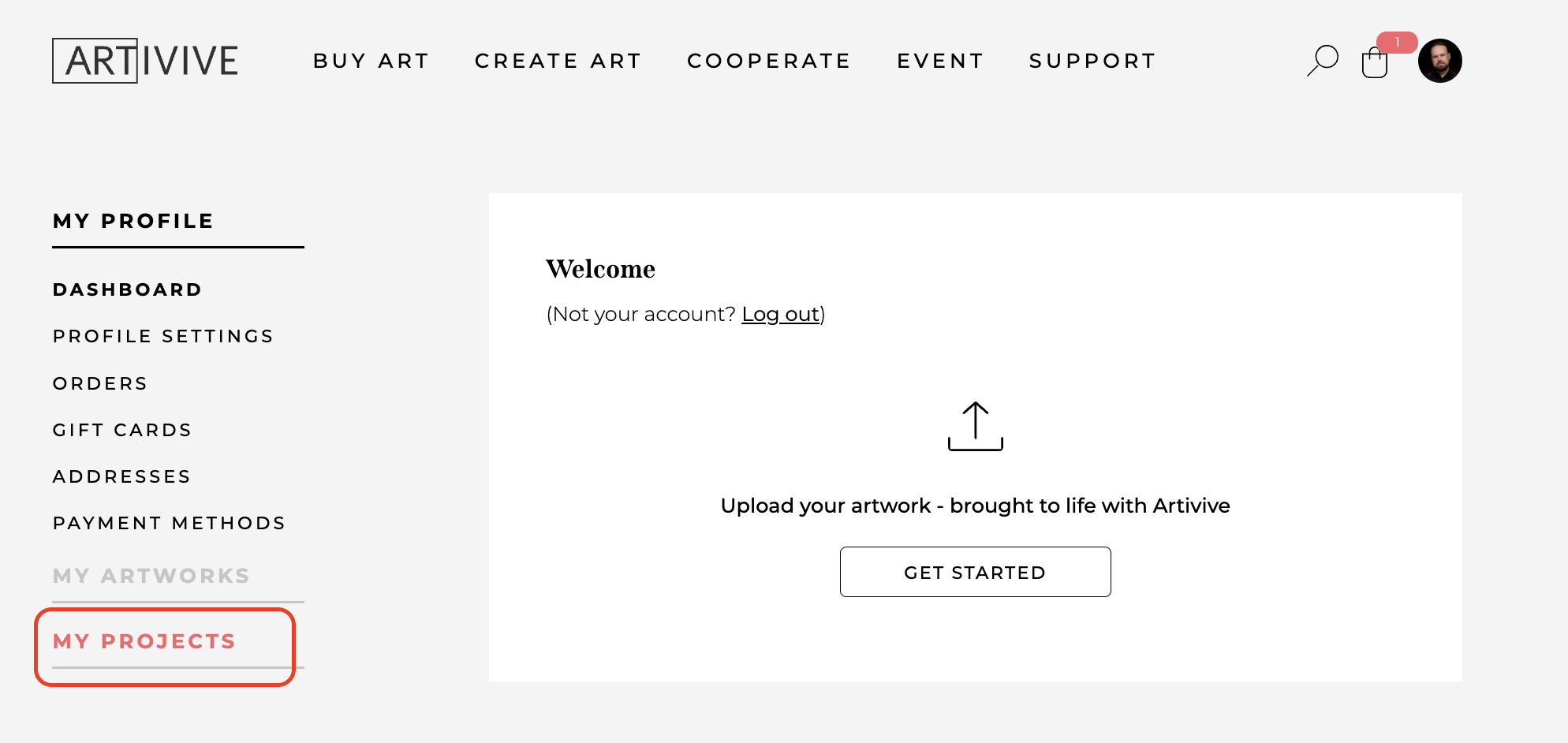 3. Click on « Get started »
4. Select a category between «Original Artwork enhanced with augmented reality» and «Animation of existing artwork»
Give a title to your service
Add a description in order for the visitor to have a full understanding of your skills!
Click on continue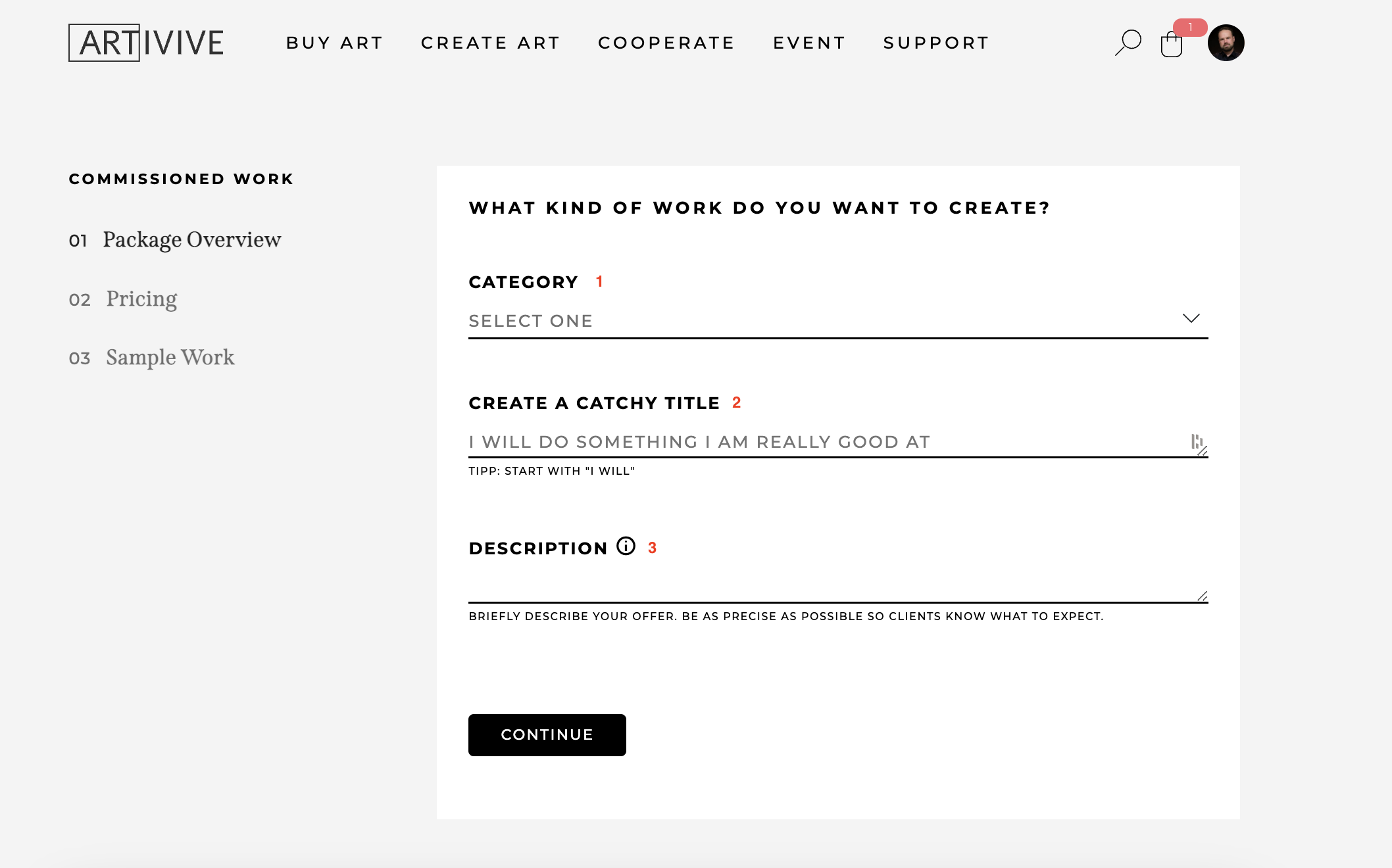 5.
Give a delivery time in days
Fill in the number of revisions you will allow
Select the size of the art
Fill in the (commissioned)share you would like to receive with this service
Click on continue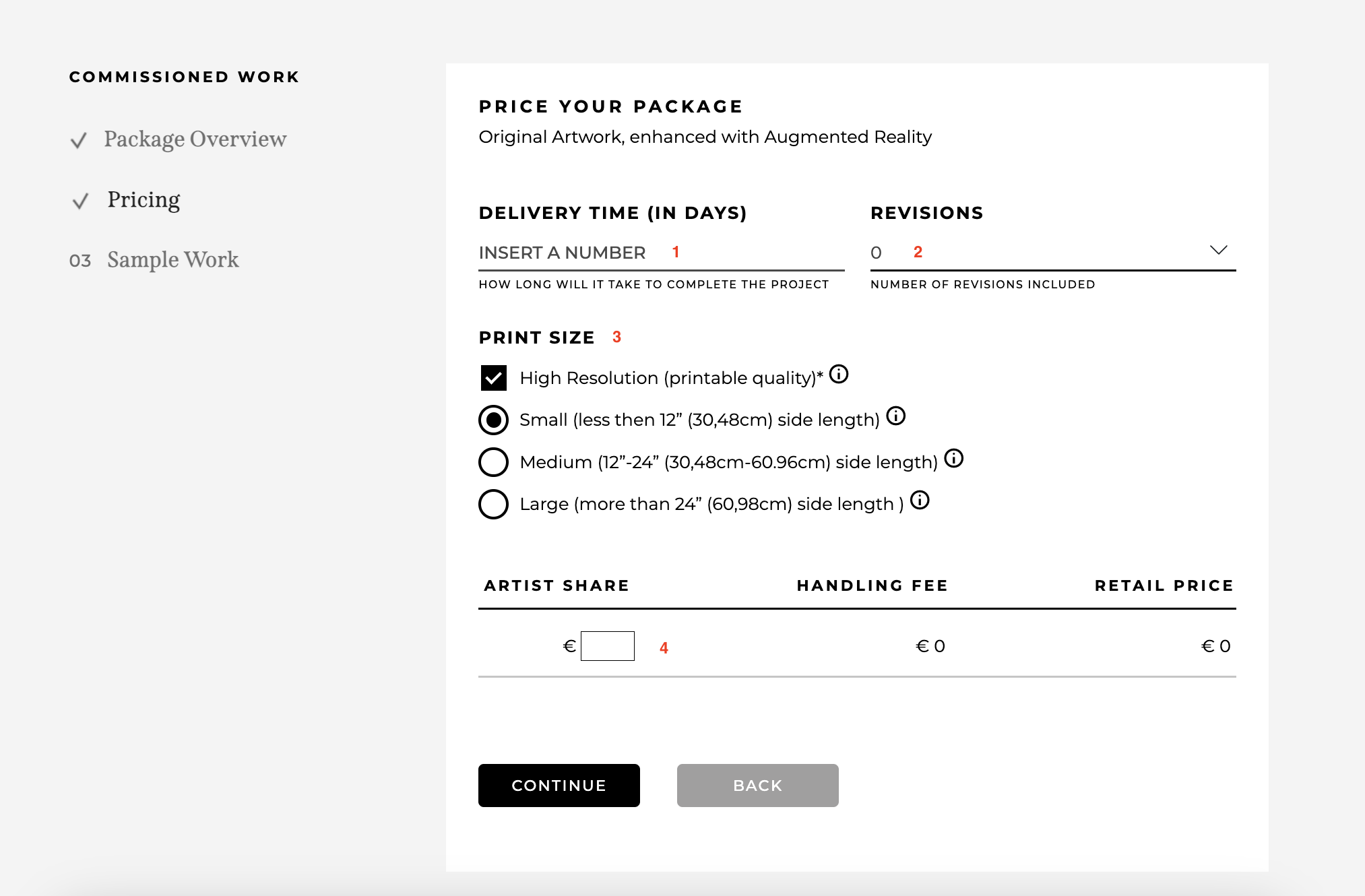 6. In the next step, you need to upload an example of your work.
You will need to upload your art and the animation if you are creating a profile for animation. (1 and 2)
Once you agree to the terms and conditions, you can proceed to the next step.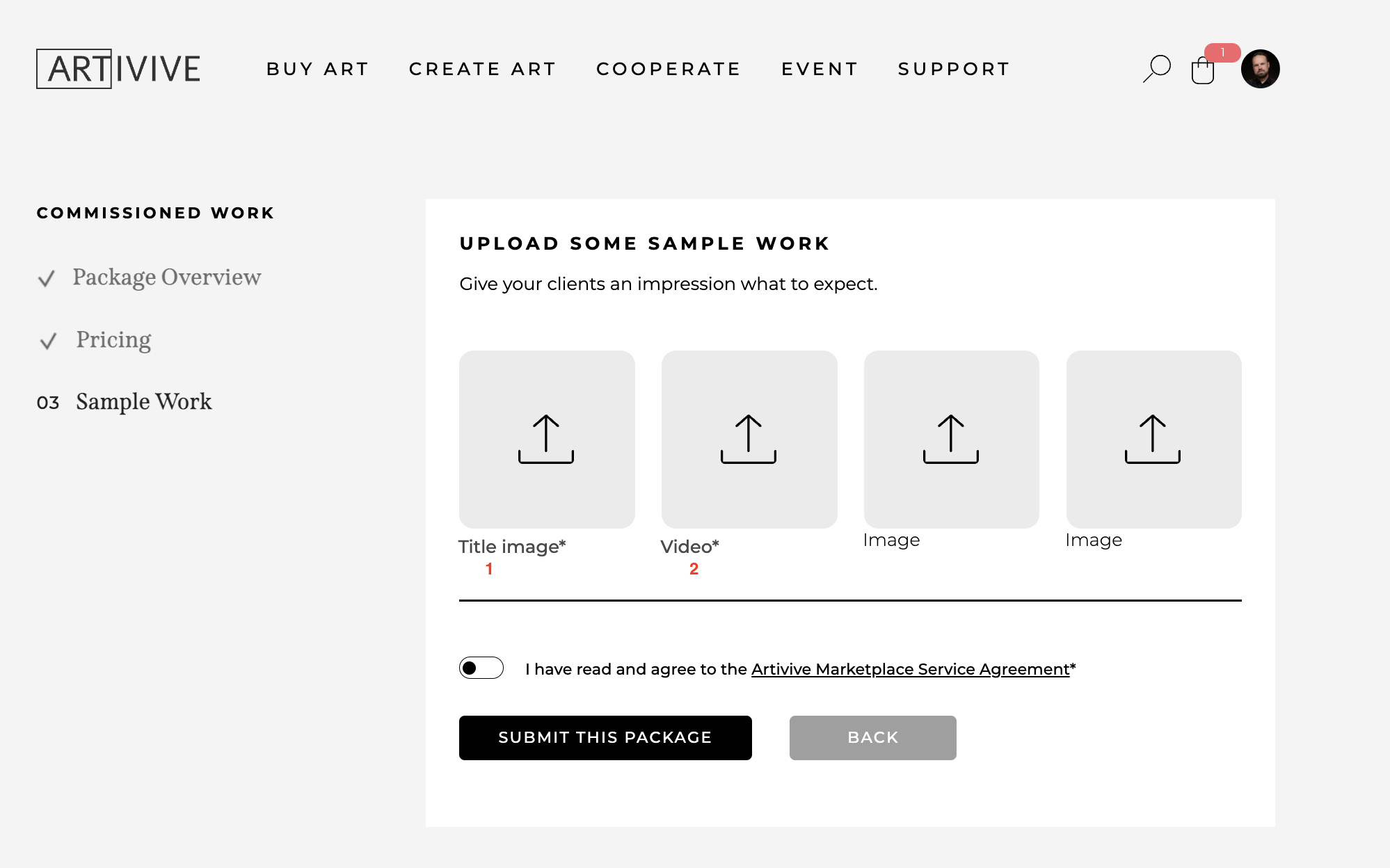 7. Your profile is now finished! You can access it whenever you want by clicking on your profile picture or directly on this link: https://artivive.com/comissioned-ar-artworks/
You can create another product if you want!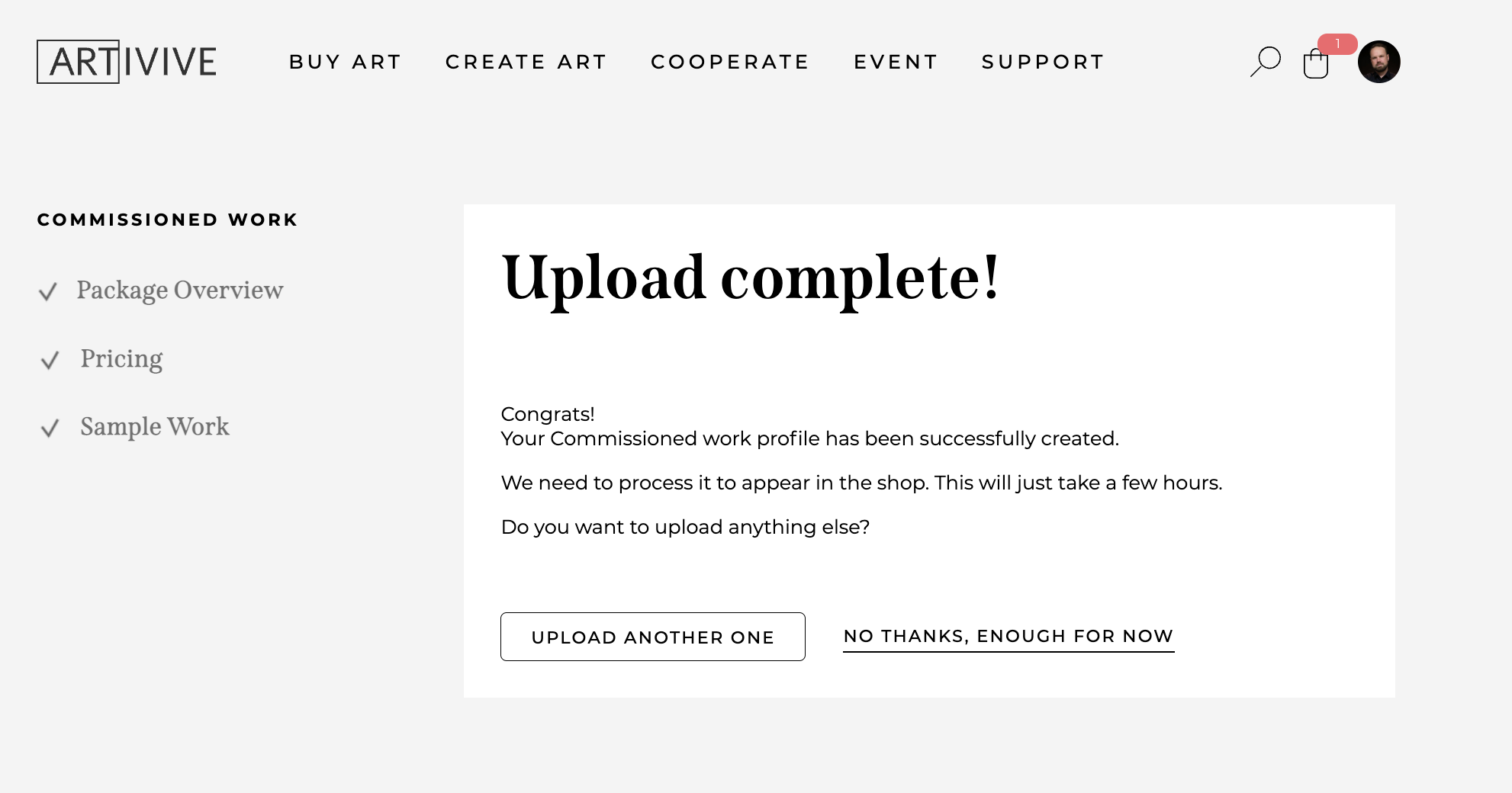 If you have any questions, you can contact us at support@artivive.com