If you want to get more additional views to your account, there are two ways of doing this.
1. Upgrading the account
All our plans/subscriptions are monthly priced and can be changed or canceled at any time. To encourage long-term commitment we offer a discount of 17% for yearly plans. You can purchase a yearly plan and get two months for free. The monthly or yearly subscription will automatically renew.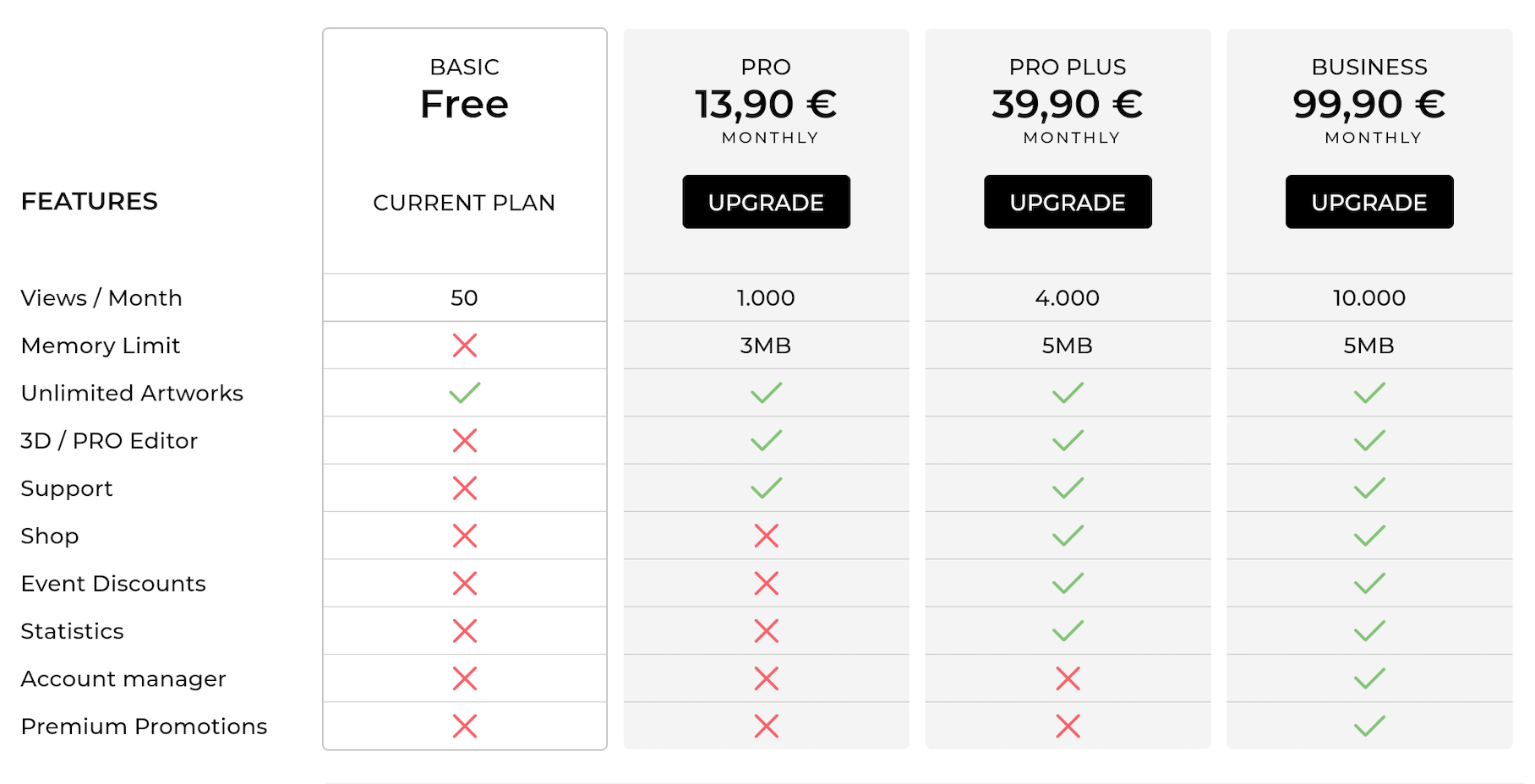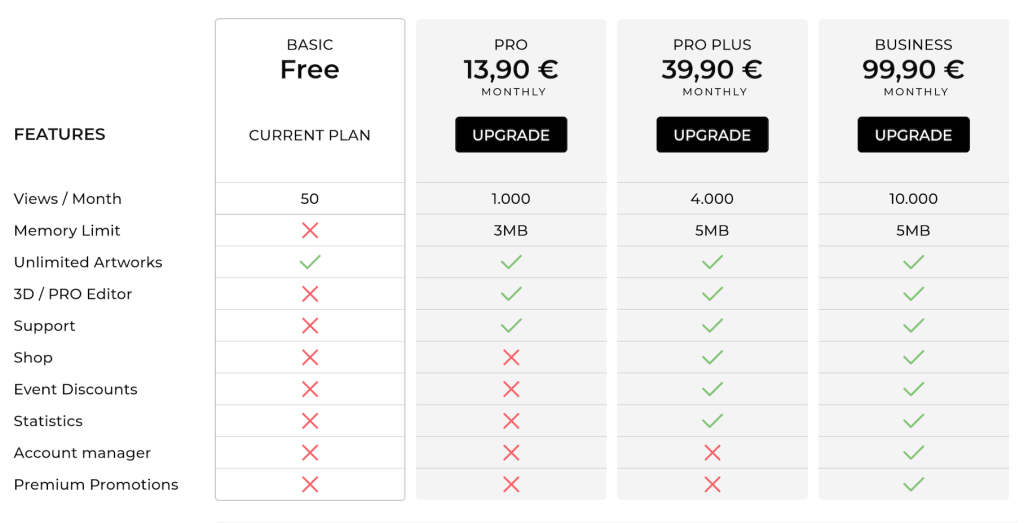 2. Additional views
The add-ons are one-time payments that can get you additional views for the current subscription month. Add-ons are available only for upgraded accounts – they won't work for a Basic ACA.
2.000 views – € 19,90
5.000 views – € 49,90
20.000 views – € 199,90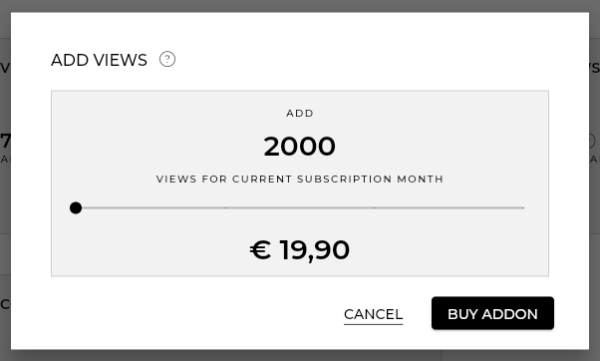 *To purchase more views for the month you will need to go to your profile account and in the dashboard, you will find the option to add more views.
3. Cost control
Cost control refers to setting an additional cost limit in your account. This means that after you used the views included in your plan, the artworks will still be active until the overage limit is used as well. You can set the cost control by visiting your profile on Bridge, clicking on "dashboard", and scrolling down to the "cost control" bar.
You will only be charged if the view limit included in your plan has been reached, and only for the additional views that have actually been used (0,02 € per view). You can also set your cost control to 0,00 €, which means you will receive an email and pop-up message when the monthly view limit has been reached, and you will have the option to add additional views, upgrade your plan, or set the cost control then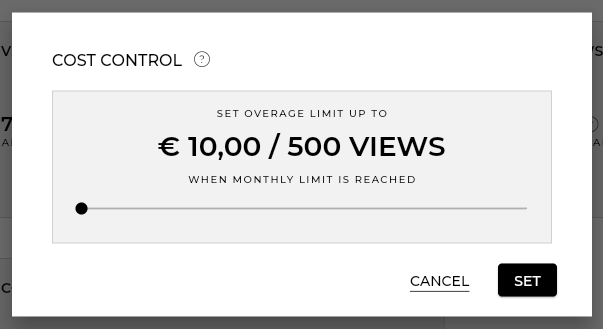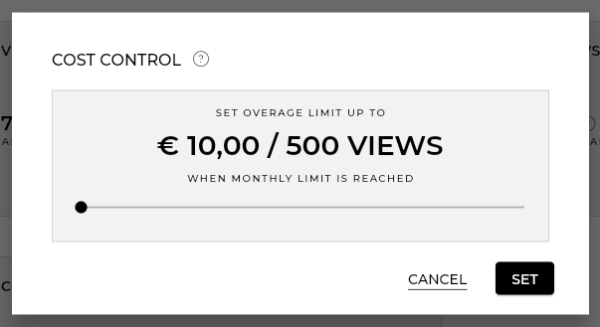 For further information, check out all the Artivive Creator Account info.