An easy-to-understand set of directions to guide visitors on how to experience the augmented reality part of the exhibition is the perfect way to create a seamless and successful event.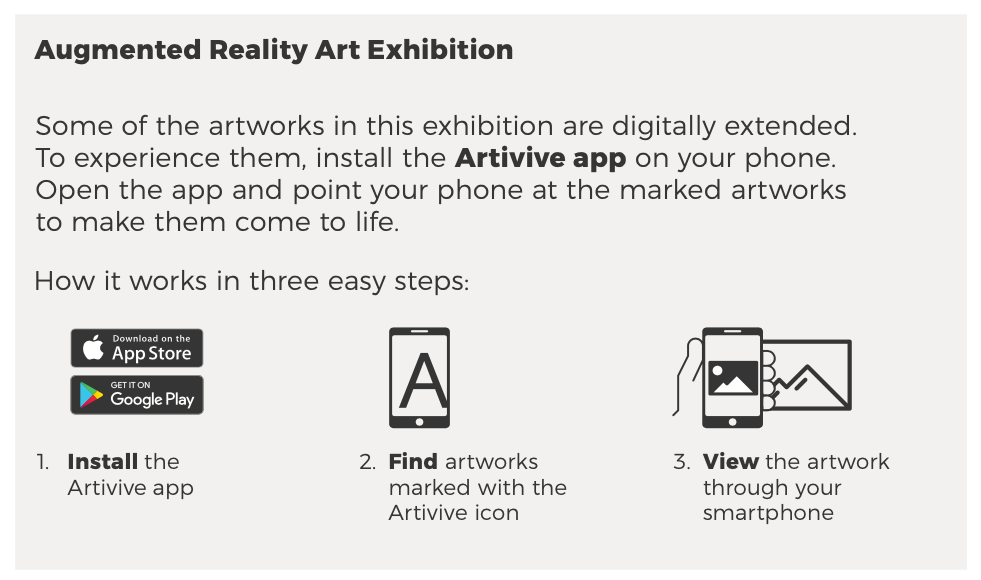 Check out our easy to download templates:
Keep it simple and offer an overview
We've designed some easy-to-use templates to help you get the most out of your augmented reality exhibition. Our templates are both free to download and easy to implement.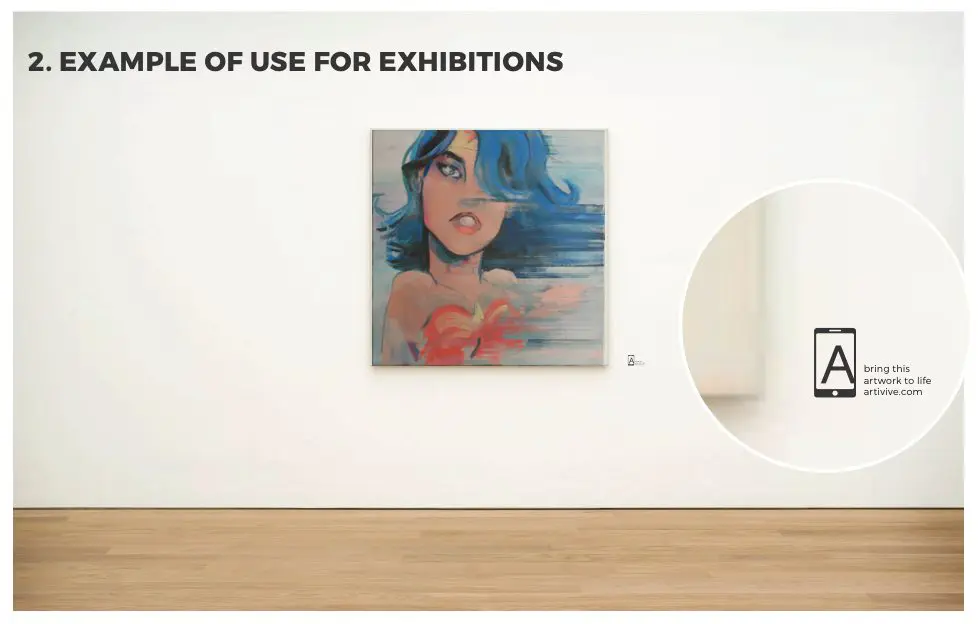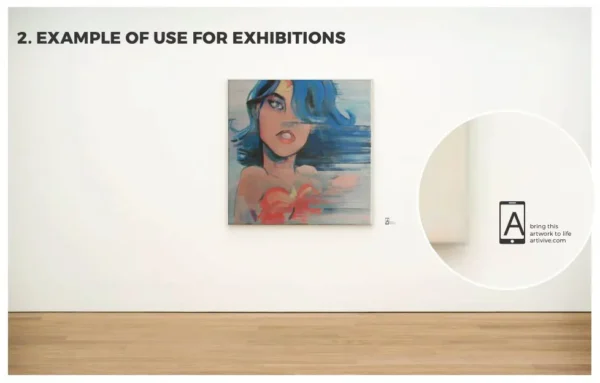 Customize to suit your needs
Create a flyer for your event, add directions on how to view the AR layer for your exhibitions, or include guidelines for your digital and print artworks. No need to hire a graphic designer — easily customize our templates to suit your needs and print them.