Artist Interview:
Kim Leutwyler
The most exciting element of bringing art to life through AR is watching audiences interact with my work in the galleries and museums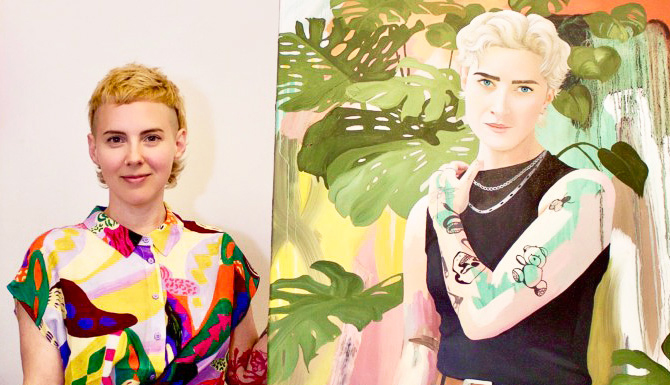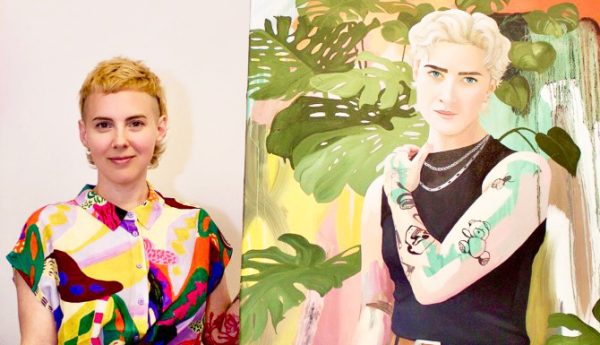 A color explosion is what stands out at first glance in the artwork of Kim Leutwyler. Her creations not only reflect a variety of bright tones but, better still, the colorful diversity of LGBTQ+ identified and allied people.
This American, Sydney-based artist's paintings push and pull the boundary between realism and abstraction, exploring notions of beauty, gender, and queer identity.
To express this message, she uses different media, such as painting, installation, ceramics, print media, and drawing. If this were not enough, she has already experienced enhancing her pieces with augmented reality.
In this chat, Kim shares with us some highlights of her creative journey. She also shares how Artivive has helped her open up a secret "second view" of her artworks in multiple galleries and museums throughout Australia and the United States.
---
From drawings, paintings, and print media, to ceramics and installations: tell us what inspires you when creating your artworks?
I paint people who inspire me and have impacted my life in some way. My love of incorporating strong colour and patterns started with studying the Pre-Raphaelites, and grew with studying Kehinde Wiley and the Tenebrists.
I began to incorporate bright patterned backgrounds with tenebrism, blending abstraction and pattern where the subject's shadows should be. The colours and patterns reflect the taste and personality of my Sitter.
What is the essential aspect for you when you start giving life to a piece?
Colour is absolutely everything to me. I spend hours mixing paint to ensure that the colour and composition reflect my subject, sometimes painting over a section with a colour that is just slightly different in order to pull the painting together.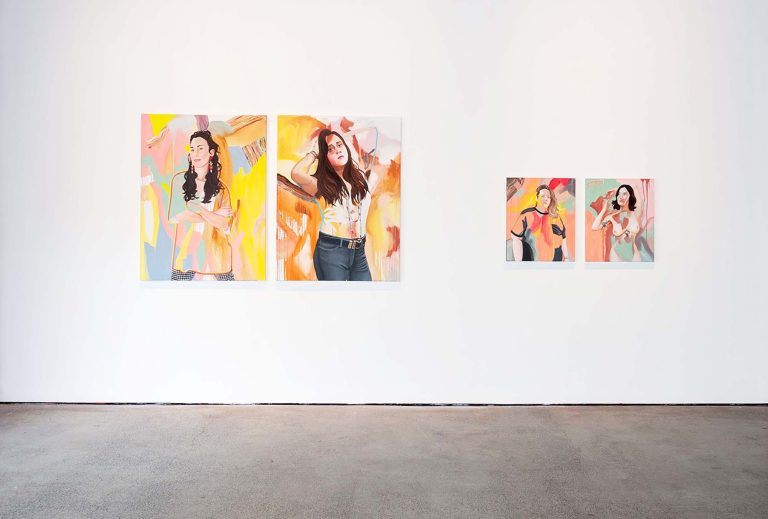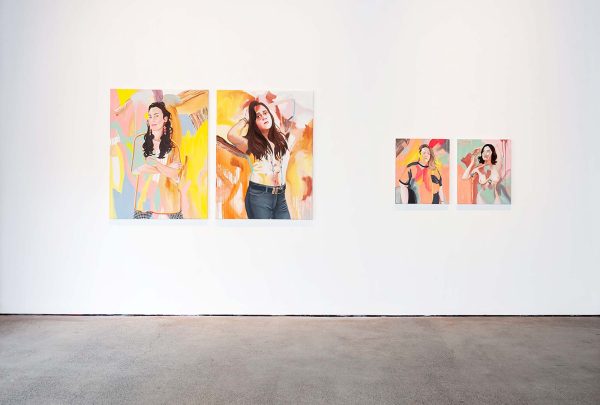 Please share with us how your first encounter with immersive technologies was?
I am enamoured with technology. It started as a young child playing video games, and resulted in me getting a full time job at one of the worlds leading technology companies. It was there that I fell in love with AR and began brainstorming ways to incorporate it into my work.
In the same spirit, and from a creator's point of view, what is the most exciting thing when you #bringArtToLife?
The most exciting element of bringing art to life through AR is watching audiences interact with my work in the galleries and museums. They are so delighted to experience a layer of the artwork invisible to the naked eye that they would not have known existed otherwise.
AR can be a powerful medium to explore identity and gender topics. What has been your biggest takeaway from using immersive storytelling for this purpose?
Viewers can immerse themselves in an augmented reality experiences in the form of imagery and sound, including video interviews with the portrait sitters, still images of important moments from their lives, time-lapses of the portraits being painted, audio soundscapes and more.
Each of my sitters engage with the politics of identity, community and activism in their own unique way. They include Writers, Actors, Astrophysicists, Rappers and Multidisciplinary Artists.
It is a joy to bring their perspectives on identity and gender to life through my work.
Your bio states that your work plays with the concept of modification. How do you think AR can be employed to heighten this message?
Queer people curate their bodies and clothing to take on various permutations of gender and self expression. I explore the ways Queer people have embraced modification as a means of expression and cultural aesthetic.
Many of these elements reflect only what we see on the outside, and Augmented Reality allows me to share something more intimate about the sitter.
In this sense, how has Artivive helped you blend the boundaries between abstraction and realism?
I am constantly exploring the boundary between realism and abstraction to highlight the layers and complexity of identity and gender. Artivive's Augmented Reality adds another layer to be able to blur and blend the boundary.
Please give us a sneak peek of an upcoming event or project to which you are looking forward.
I am currently working on a queer cowboy exhibition to launch in early 2023. I cant share more than that yet, but everyone is more than welcome to follow along in the process on Instagram via @carlosbob.
---
Interested in creating augmented reality art? Sign up for a free account and start creating now.