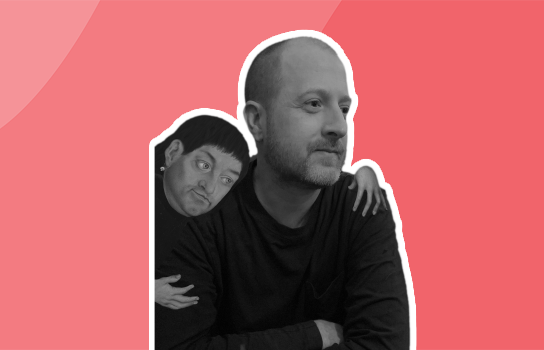 Watch the replay
Introduction to Photoshop and AR Art with Scorpion Dagger
In this beginner workshop, the artist James Kerr AKA Scorpion Dagger will introduce Photoshop for making simple, collage animations from found images. Starting with a high-res portrait, and go over cutting up, and pasting together layers, and learning the basics on making them move and then applying them into Bridge to create an AR artwork. If you are looking for new knowledge, experience or inspiration make sure to join us and expand your horizons! 👨‍🎨
🙌 Why participate?
You will learn about many exciting topics, such as:
Photoshop  basics
Creating layers
Cutting and pasting
Simple animation
Applying the artwork to Bridge
👨‍👩‍👧‍👦 Who is it for?
Digital and Non-digital artists
Artists-beginners and proficient creators
Art enthusiasts
Although no experience with Photoshop is needed, some familiarity with the bare-bones will help
THE WORKSHOP WILL BE HELD IN ENGLISH.
ALL PARTICIPANTS WILL RECEIVE A RECORDING OF THE WORKSHOP. This way you can re-visit some of the lessons you might have missed or double-check all the information you received!
The workshop will be held in English.
---
BEFORE THE WORKSHOP!
1. Make sure you have an Artivive account, otherwise register for free: https://artivive.com/register
2. Download Artivive App on your device (smartphone/tablet)
Download for iOS: https://apps.apple.com/us/app/artivive/id1188737494
Download for Android: https://play.google.com/store/apps/details?id=com.artivive&hl=en_US
3. Install a photo editing software Adobe Photoshop: https://www.adobe.com/products/photoshop.html or equivalent photo editing software
4.High-res portrait. Recommendation to do an image search for a renaissance portrait painting, but any image of a person would do. Totally up to you who/what you'd like to make move!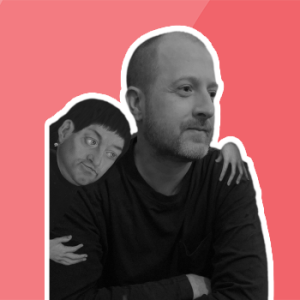 James Kerr AKA Scorpion Dagger
James Kerr is a digital artist based in Montreal. He is best known for his short animation project Scorpion Dagger, where he mixes cut outs from various paintings from art history to create a world where he comments on our modern age, and pop culture in general. James' animations have been shown in art galleries throughout the world. He has also been commissioned by various clients, including The New York Times, Gucci, and Adult Swim.
01
Artivive Account
Please log in or register for a free account.
02
Artivive App
Install the Artivive App on your smartphone or tablet.
03
Artivive Community
Join our augmented reality art community.