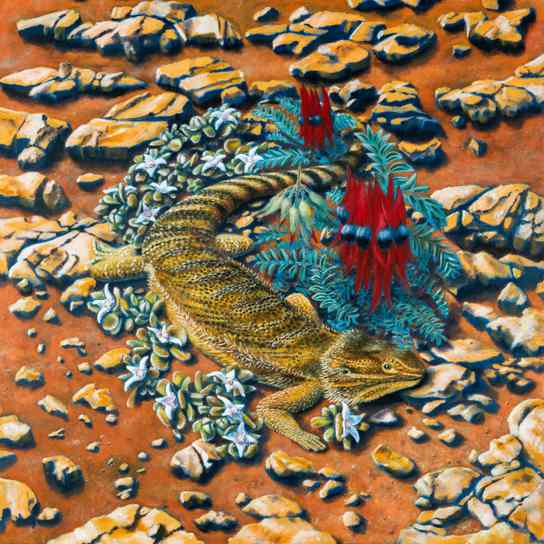 Scale and stone; pogora vitticeps
Oliver Gerhard, 2022
Install the Artivive app and view the artwork through your smartphone.
A bearded dragon (pogora vitticeps) eyes some passing ants as it soaks up sun amongst some Sturt's Desert Pea (swainsona formosa) and succulent Sturt's Pig Face (gunniopsis quadrifida).
Don't forget to use the code MARKETPLACE60 in order to get 60% discount on all artworks.
N° 1 of a limited edition of 3 copies.
Other work by Oliver Gerhard