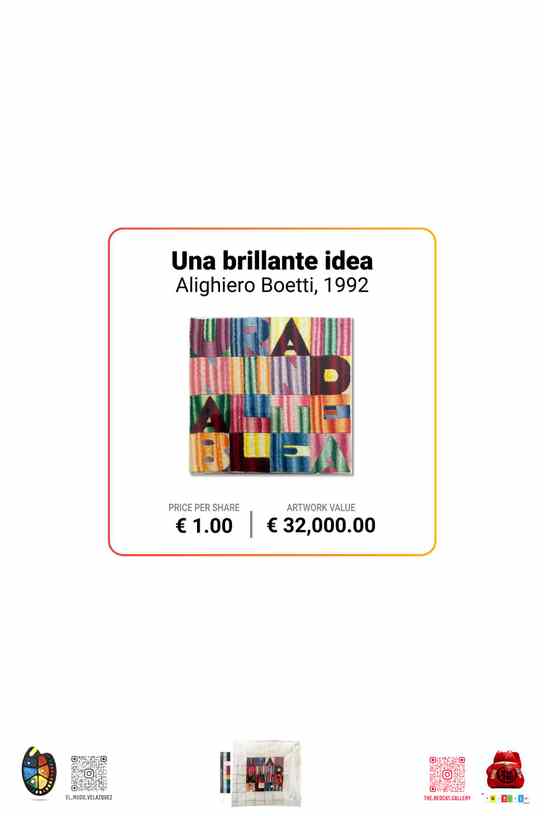 Una Idea Brillante
Riccardo Rossi, 2022
Install the Artivive app and view the artwork through your smartphone.
Riccardo Rossi for Artsquare.io *Limited Help edition* All the profits will be donated to the team members that worked to build the platform. #SAVETHEARTISTS #PAY_YOUR_DEBTS_THIS_XMAST Original Artwork by Riccardo Rossi. www.theredcatgallery.com
N° 1 of a limited edition of 3 copies.
Other work by Riccardo Rossi