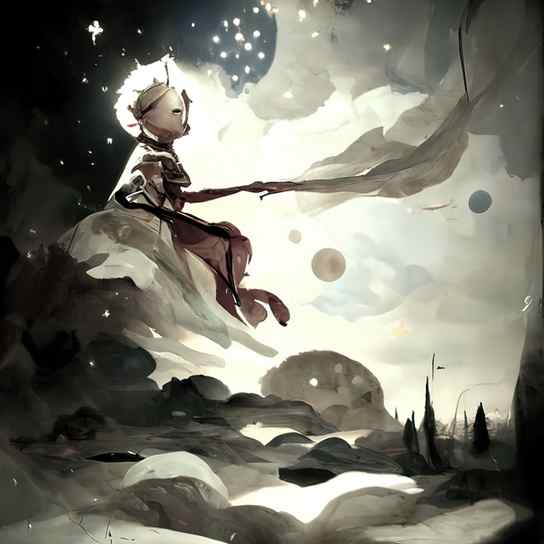 Ciego
Edison Duran Lucena, 2022
Install the Artivive app and view the artwork through your smartphone.
"Ciego", or "Blind" in English, is an immersive work inspired by the homonymous poem from the collection "The Invocation of the Ephemerals" by Edison Duran.
This artwork results from human and artificial intelligence collaboration in exploring a world in which the smiles no longer sound in the sky and from which they took away their colors. It deals with the fact that sometimes throughout our lives, we become blind, even knowing that "what is essential is invisible to the eye".
Other work by Edison Duran Lucena