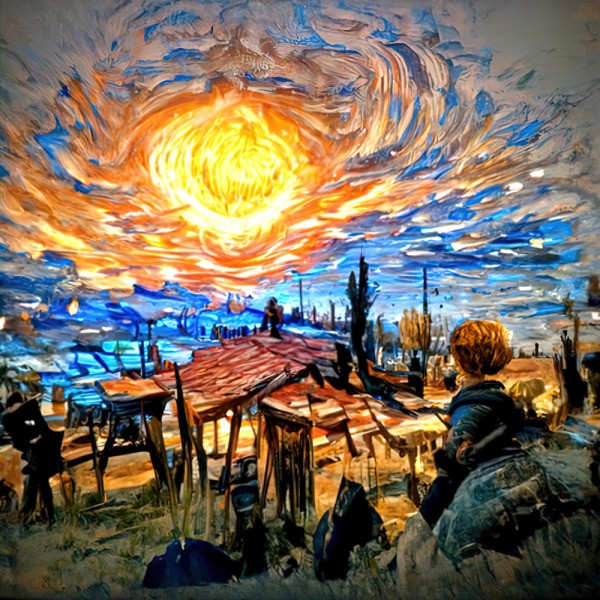 Searching For Roots
Edison Duran Lucena, 2022
Install the Artivive app and view the artwork through your smartphone.
"Searching for roots" is an immersive artwork that brings the spectator on a journey through the painting, revealing much more than the eyes can see.
This piece was created in a human + AI collaboration, using as inspiration the poem in Spanish called "Sirio", where the author deals with the loss of guidance and the search for meaning. This piece is the "opera prima" of the author in the AR artwork world. It belongs to a broader collection of immersive art based on poems called "La Invocación de los Efímeros", or "The Summoning of the Ephemera", by Edison Duran Lucena. This collection - conformed of 21 poems - was created in Ann Arbor, Michigan, while the author was studying for his Ph.D. in Astronomy and Astrophysics. Limited edition.
Other work by Edison Duran Lucena